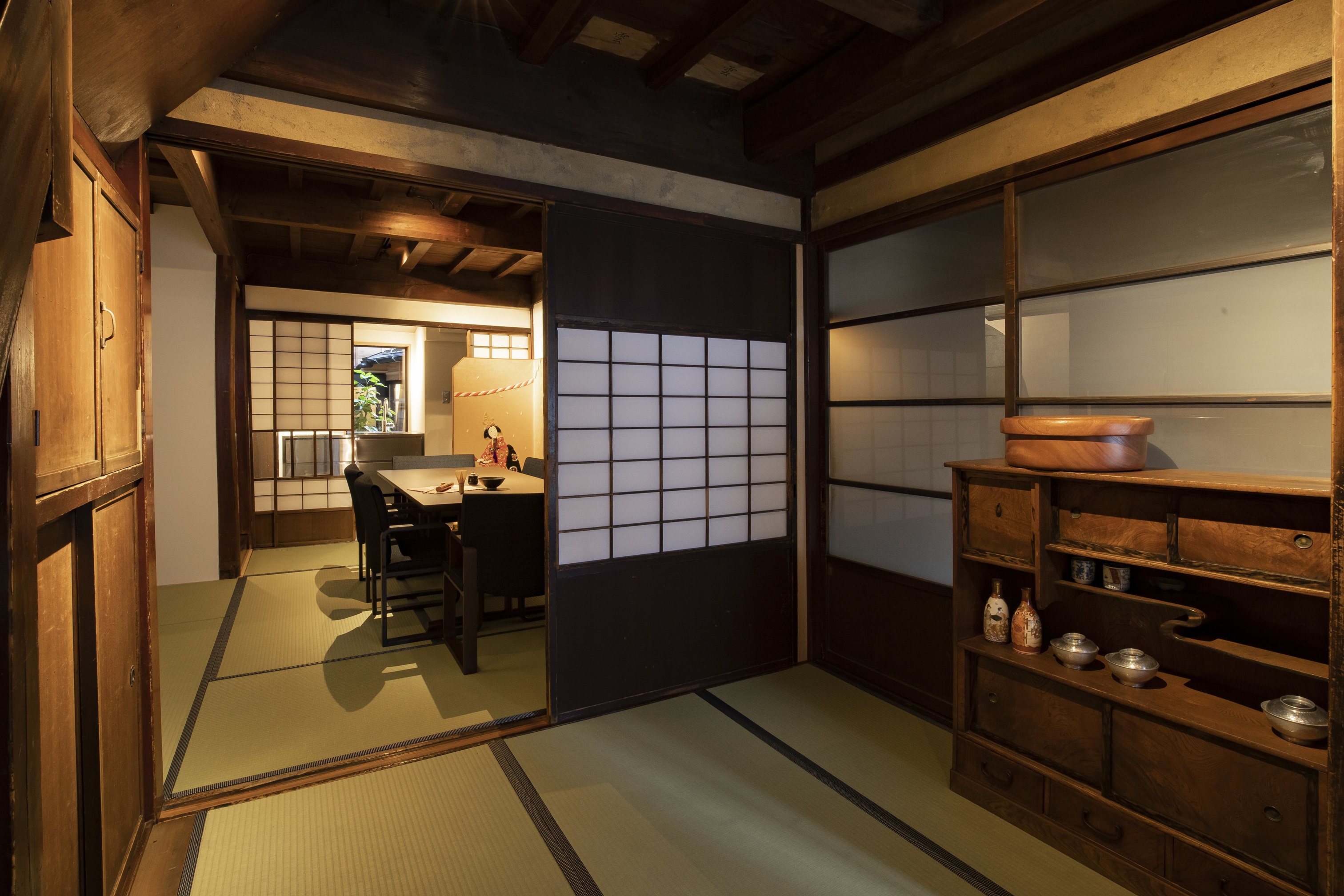 This old house has been designated by the Japanese government as a registered tangible cultural property.The house was built about 140 years ago.
The name of this inn is "Kanazawa Machiya Kenroku".Machiya means an old private house.
The facade of the building is a historic billboard architecture.
"Kanazawa Machiya Kenroku" is an accommodation facility where you can experience the
"good old days in Japan" that can not be tasted at hotels and large-scale inns.


Kenroku has a hospitality spirit.The renovated  140-years-old samurai-based traditional Japanese inn makes you feel good old Japan.Along with sightseeing in the city, you can also enjoy genuine heritage  house.


●This inn is for 1 group.There is no provision of food.We strive to make you feel relaxed, safe and
enjoyable in Kanazawa.
●It is only 5-minute walk from JR Kanazawa Station. It is convenient if you come by Shinkansen.
●Kanazawa's main tourist areas are concentrated within 2 km radius of Kanazawa Station.
●There are many buses going to each tourist area from the bus terminal in front of the station.
You can walk around samurai residences,Higashiyama ,OMI-Cho Fish Market and 
Kenrokuen.
●There are many restaurants, convenience stores, coin parking, etc. around the station, which is the most convenient for sightseeing in Kanazawa.